'I know that if I fall down, someone will pick me up'
Benedict House pupil, 2022
Welcome to Benedict House School
The needs of our pupils are central to all that we do at Benedict House School. We know that their success, both now and in the future, will be built on foundations of happiness and security and so we tailor our teaching to the needs of every child.
Our small class sizes and individualised learning environment ensures that your child will be given the attention and support they deserve to excel and have an exceptional education. Our dedicated teaching staff provide a wealth of opportunities for every child to find their passion and reach their potential in the classroom, on the sports field, in the arts and as caring and kind human beings.
We are proud of our excellent local reputation and our ability to unlock your child's full potential, preparing them for the next stage in their academic life.
Watch our Benedict House Video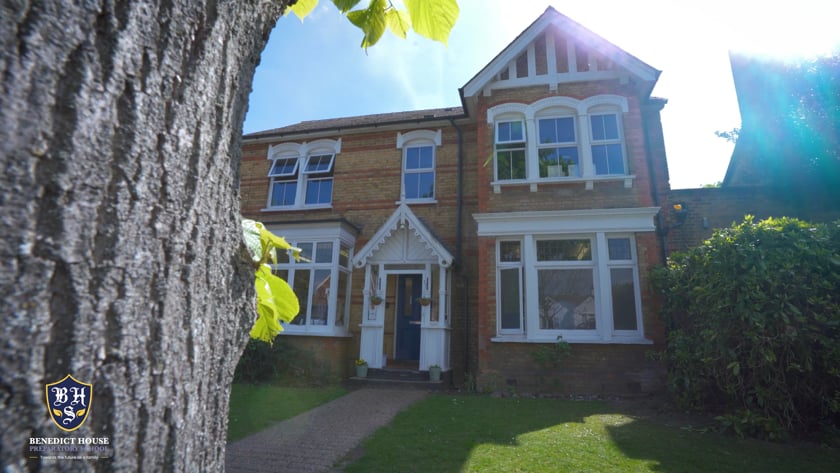 A very warm welcome to Benedict House School, a vibrant school with a wonderful family atmosphere in the heart of Sidcup.
At Benedict House, you will find a caring environment in which all children feel relaxed and at home and where staff get to know every child in the school, and not just those in their own classes. This ensures children are happy, motivated to achieve, enthusiastic about their learning and perfectly placed to make the most of the fantastic opportunities at the school.
We enable every child to achieve their full potential through supportive staff, close relationships with our parents and tailored learning.  Our children achieve highly in the classroom, on the sports field, on the stage and in the music department and we believe this is down not only to our fantastic pupils and inspiring teachers but to the family atmosphere you will find at the school.
Everything that happens at Benedict House has our pupils and their individual needs at heart and I very much hope you will take the time to come and visit us.
During Half Term 46 pupils from Benedict House Preparatory School, Crown House Preparatory School and Griffin House School (all Chatsworth Schools) travelled out to Ponte di …
SEE OUR LATEST NEWS AND SOCIAL MEDIA
During Half Term 46 pupils from Benedict House Preparatory School, Crown House Preparatory School and Griffin House School (all Chatsworth Schools) travelled out to Ponte di …
FROM OUR INSPECTION REPORT
" Pupil and parents warmly describe the family atmosphere at Benedict House"
"Pupils work hard and produce work of a good quality …..staff are ambitiouss for pupils to achieve well."